4-titude
4-Titude is a young and fast-growing real estate management company based and active in The Netherlands. 4-Titude turns old and discarded buildings into modern, luxurious living facilities in the mayor cities in The Netherlands. When they approached us to take charge of their digital full set up and management, it is needless to say our [Read more]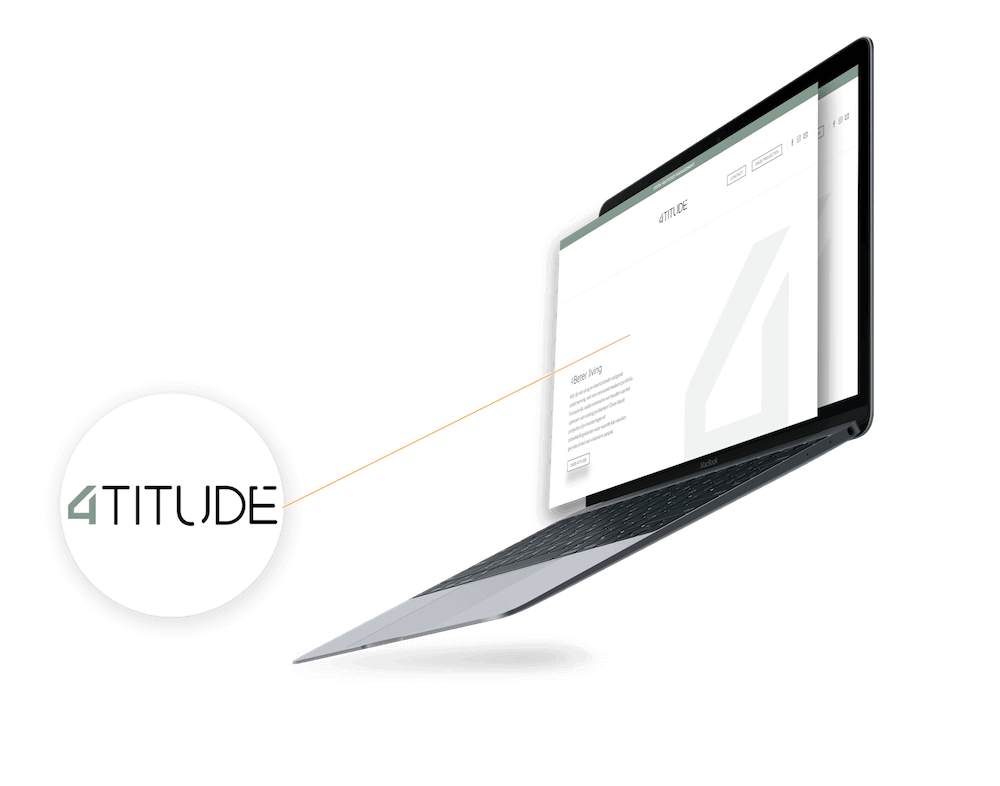 4-Titude is a young and fast-growing real estate management company based and active in The Netherlands. 4-Titude turns old and discarded buildings into modern, luxurious living facilities in the mayor cities in The Netherlands. When they approached us to take charge of their digital full set up and management, it is needless to say our team team was thrilled. These are exactly the kind of projects that blows our socks off!
Graphic Design
First and foremost, our design team provided a full corporate identity and branding. Logo's, corporate print material, you name it and we created it. Afterwards, we support 4-Titude with the set up of a solid social media marketing campaign.
Web Design real estate management
The website of 4-Titude is the cornerstone of all marketing. We executed a full digital approach, using SEO and Social Media as online marketing tools, with one single inbound location: the homepage of 4-Titude. The website is a clean, SEO-optimized website with nothing but the relevant information and projects. Clean, professional and easy to use. Modern marketing…less is more. That's what it is all about!
For more information, please check out our website development page or contact us now by clicking the button below. If you would like to ask for a reference, please feel free to do so. We will put you in contact with clients that connects with your business, area and language.
Contact us