Home | Portfolio | Web Design Laadpaal123
Web Design Laadpaal123
Web Design Laadpaal123 Our web design department created this WordPress website early 2020. It is a sleek, modern website. The goal of this project is to gain a natural SEO-postion in the area of Alkmaar for charging stations of electric cars. Design First of all, the website needs to be attractive, to the point, easy [Read more]
Tags: online marketing / web design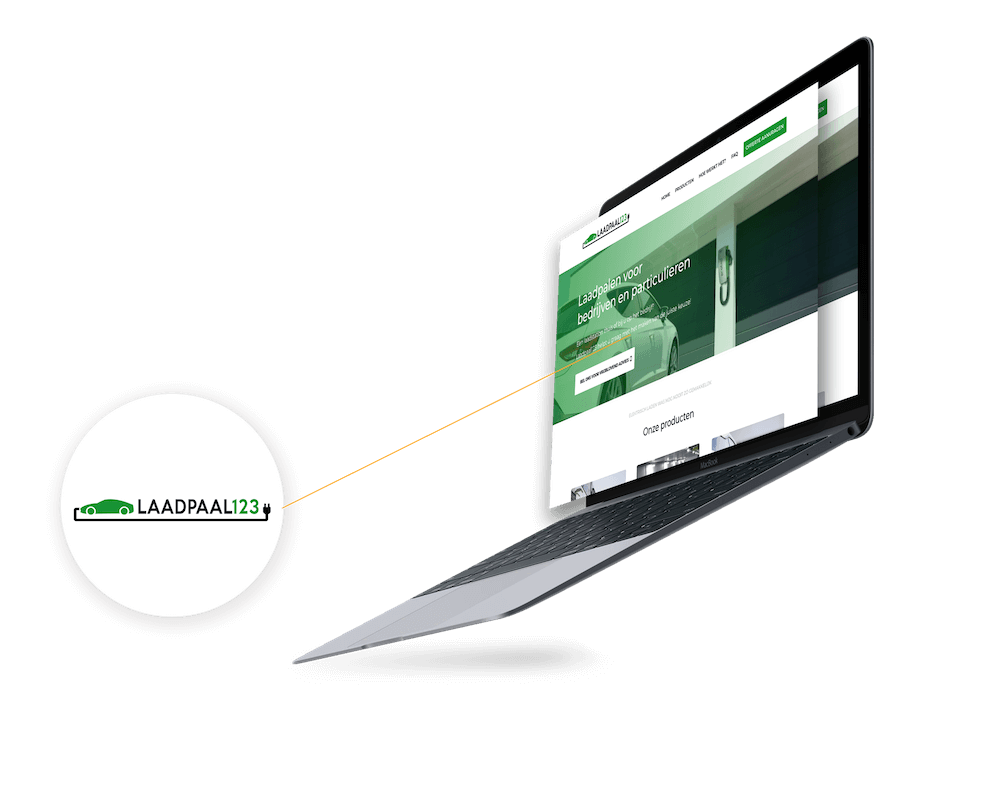 Web Design Laadpaal123
Our web design department created this WordPress website early 2020. It is a sleek, modern website. The goal of this project is to gain a natural SEO-postion in the area of Alkmaar for charging stations of electric cars.
Design
First of all, the website needs to be attractive, to the point, easy to use and clear to visitors. Because the company sells multiple products to different audiences (private customers and B2B), we made a clear introduction to the service and product portfolio.
One-Page website
Essentially, this website is a one-page website. We don't feel that we need too much copy and content on the homepage. The SEO power is 'hidden' in the blog, a tactic that we often use and master since the new age of Google. No long-from content and copy. We trim it down to the following sections:
Introduction header + mission statement
Service portfolio
Products section
Testimonials
Opt-in section for discounts and newsletter
The only extra page is a second, enquire module that is due to the variety of the product extensive and would not fit on the homepage.
Analytics behind the scene
The job this website fulfils is lead generation. Therefore, we prepped this website and its CMS (content Management System) during the development for this goal.
Lead generation features:
Built in possibility to split-test pages
Google Analytics tracking
GTM (Google Tag Manager) installation
Google Analytics and Google Ads linking (Conversion linker)
Button and landing page view tracking
Social media integration & Mailchimp integration
FML Marketing – Modern WordPress Web Design
We are seasoned, yet a young team of web design and marketing professionals. Our agency is located in Estepona, near Marbella on the New Golden Mile. And in Alkmaar, the Netherlands. We specialise in modern web design projects. E-commerce websites, online marketing and SEA campaigns.