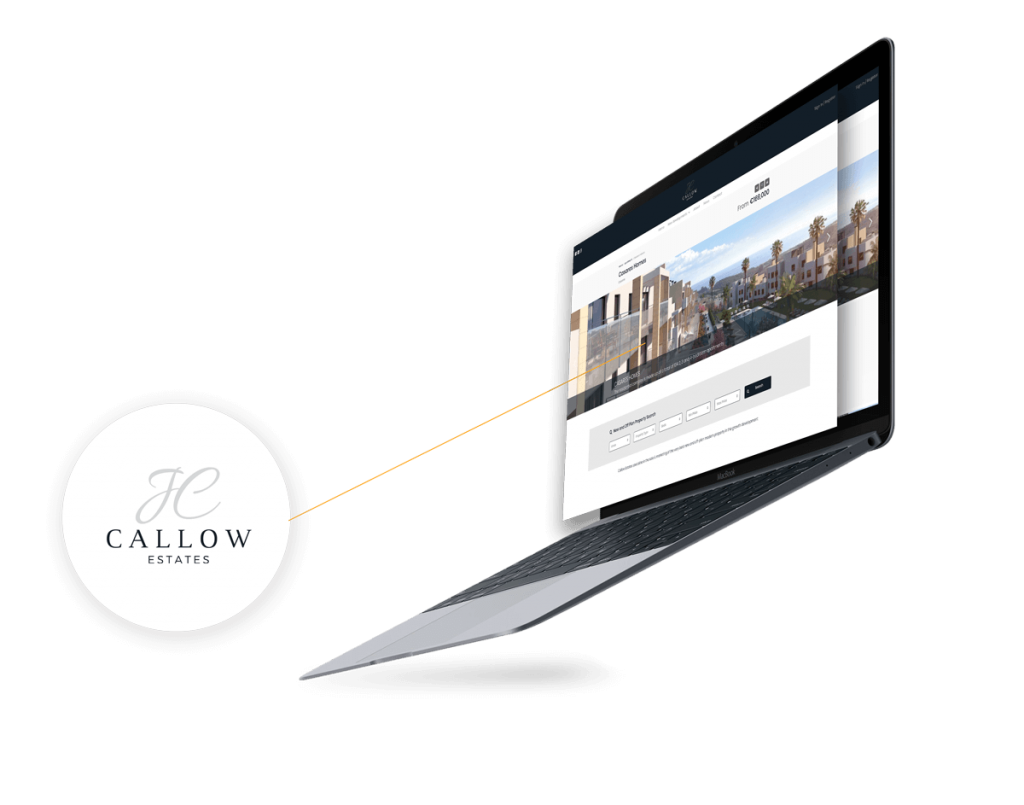 Web Design Real Estate website Costa del Sol
Callow Estates is a real estate agency specialized in new and off-plan modern property.  The Callow Estates' management also operates Estepona Golf, a golf course positioned in the foothills of the Sierra Bermeja. FML Marketing designed the full website, including the placement of all website content. The clients request was a modern, SEO-optimized website for a new agency. From the start of the project, our team was very involved with the build-up of the brand. Callow Estates is a new company, but the owners requested a timeless, luxurious design and branding package. We have chosen the use of deep, dark colors with a touch of white and light grey to mathc this identity.
Learn more about FML Marketing real estate websites.

Logo Design & Corporate branding
Rory Leader, president of Estepona Golf, and shareholder:  "I really like it. The font, the colors. It looks like an established brand that has been around for years".