Home | Portfolio | La Terrazza – Web Design Italian Restaurant
La Terrazza – Web Design Italian Restaurant
A slice of Sicily in Bergen. The place for a delicious cup of coffee, lunch or a delicious dinner. That is the catchy tagline of La Terrazza. One of the most iconic restaurants in Bergen (NH), the Netherlands. A fundamental concept for people that enjoy the fine Italian cuisine. Web Design Italian Restaurant It goes [Read more]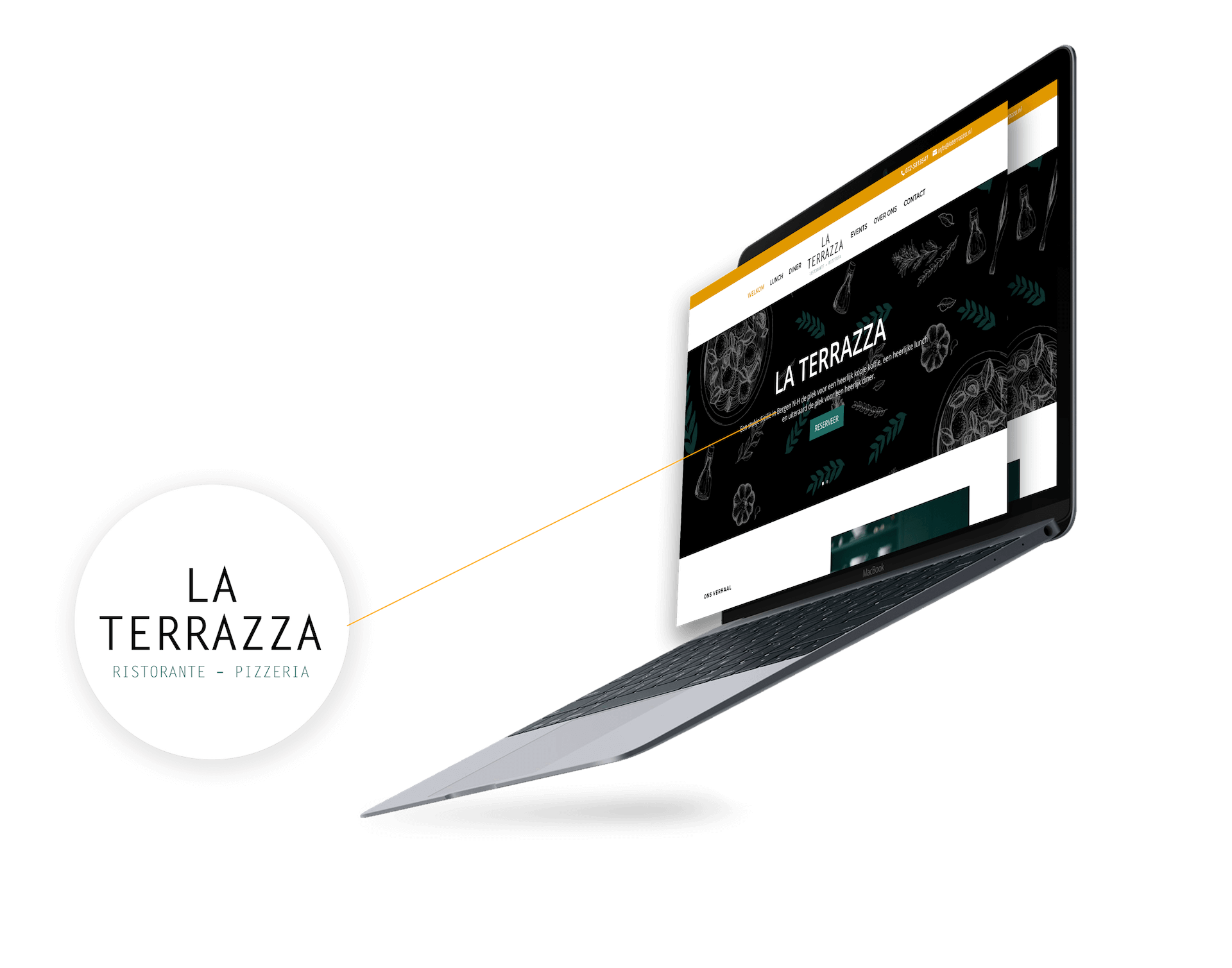 A slice of Sicily in Bergen. The place for a delicious cup of coffee, lunch or a delicious dinner. That is the catchy tagline of La Terrazza. One of the most iconic restaurants in Bergen (NH), the Netherlands. A fundamental concept for people that enjoy the fine Italian cuisine.
Web Design Italian Restaurant
It goes without saying that we are thrilled to be part of this project. After all, La Terrazza is one of the longest running restaurants in this Burgundian town. The business was founded long ago by the brothers Murgia. After many culinary wanderings, they decided to settle in Bergen. Up until this day, delicious Italian food is served with an authentic Italian backdrop.
Meanwhile, the restaurant has been taken over by son Cristiano and daughter Clair. Together they have given the restaurant a breath of fresh air in 2019. But, the selection of fine wines and preparation of the dishes are still composed in consultation with father Mariano.
FML Business Websites
The website of La Terrazza is a product of the Business Website Service of FML Marketing.