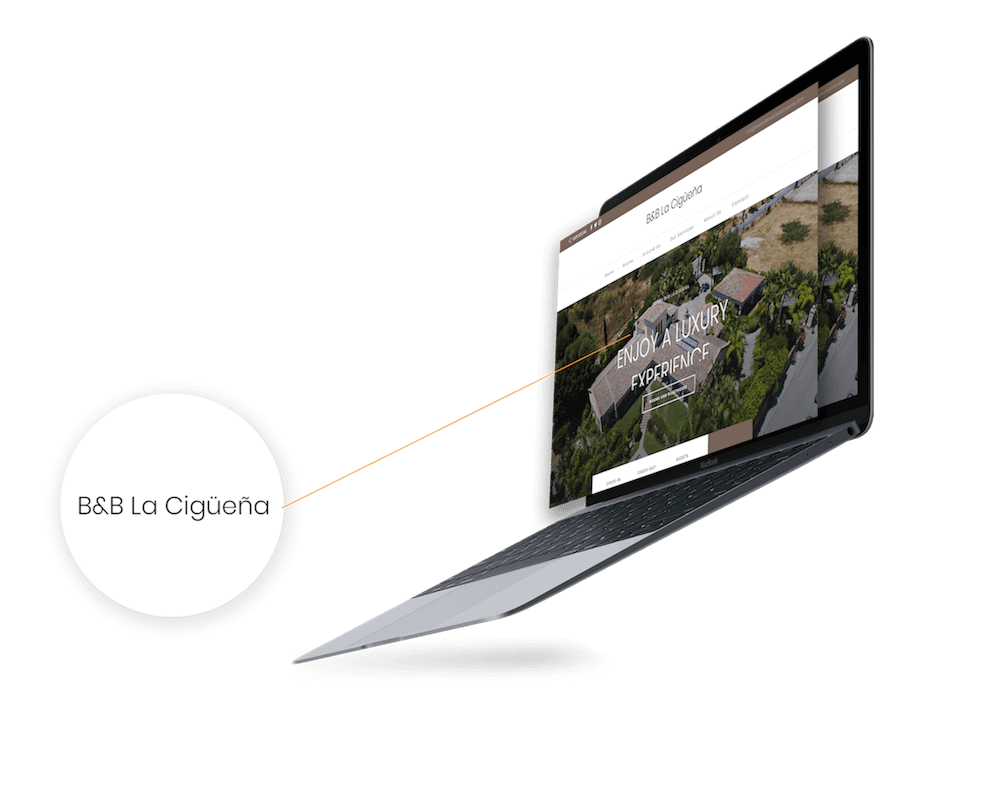 In April this year, FML Marketing was approached by the owners of what is known today as one of the most exclusive bed and breakfasts in the Estepona area, La Cigüeña. While this amazing bed and breakfast was still very much in the process of reforming (all the rooms are fully renovated!), the digital development of La Cigüeña was initiated.
FML Marketing activities for La Cigüeña
Copywriting
Professional photography
Drone photography
In August this year, after the reforms were completed, the new website of La Cigüeña was launched. Together with our client, we choose a warm, yet modern/clean layout that fits both the style and colors of the physical bed and breakfast. Besides the development and design of the website, we also filled the website with content and provided the text for the website and blogs. One of the most important features of the website is to promote and inform future clients about the activities in the area. Therefore, we wrote several blogs and articles to fill the website with rich, original and SEO (Search Engine Optimised) content. For example:
Things to do in the area of La Cigüeña
Bed and Breakfast Estepona Cancelada
For more details, please feel free to visit the new website of La Cigüeña, one of the most exclusive Bed and Breakfast in Estepona, Cancelada.