Home | Portfolio | Web Design Golf Festival Middle East
Web Design Golf Festival Middle East
Website Design Middle East Golf Festival FML Marketing proudly presents the new, mobile-responsive website of the MIDDLE EAST GOLF FESTIVAL 2020 (MEGF).   What is the Middle East Golf Festival? The Middle East Golf Festival 2020 is the first of its kind four-day experiential grouping of events built around the unique lifestyle of the executive [Read more]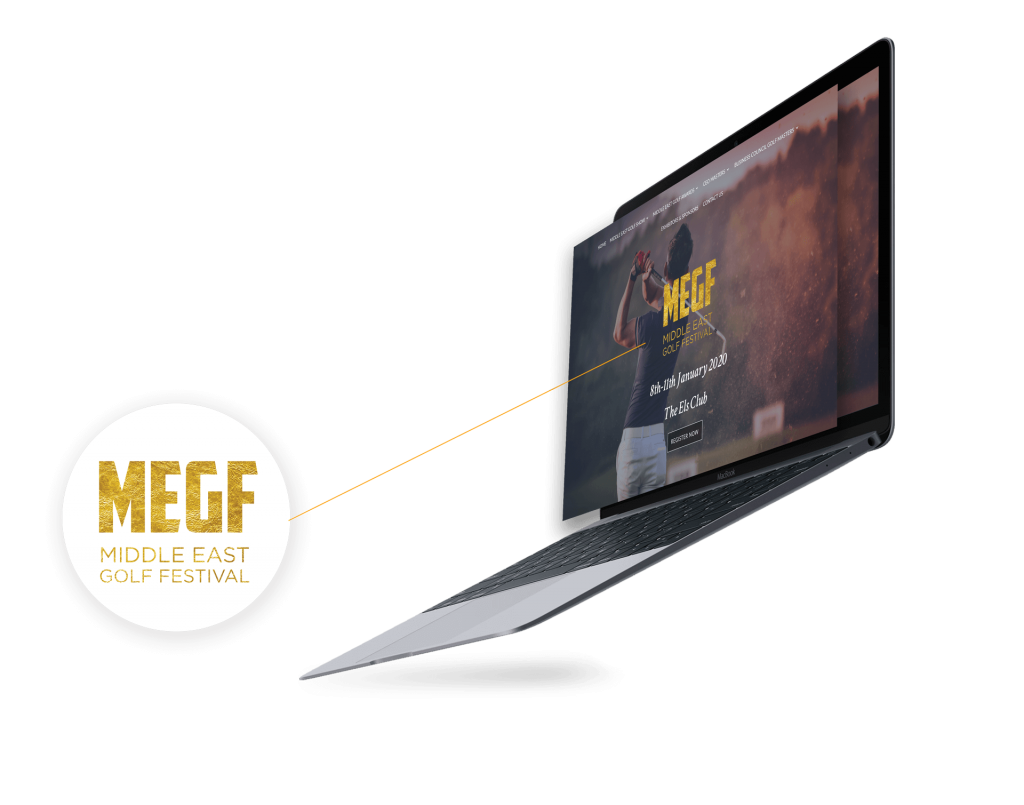 Website Design Middle East Golf Festival
FML Marketing proudly presents the new, mobile-responsive website of the MIDDLE EAST GOLF FESTIVAL 2020 (MEGF).
What is the Middle East Golf Festival?
The Middle East Golf Festival 2020 is the first of its kind four-day experiential grouping of events built around the unique lifestyle of the executive amateur golfing population of the Middle East.
Visual Design by FML Marketing
We always strive for a modern, fresh look. All Web Design projects are different, yet we always try to implement that modern and high-quality feeling. In this case, we use premium stock images to create a mix of casual and corporate, without losing the most important ingredient….golf!
For the new WordPress of The Middle East Golf Festival 2020, we use a mix of two font types. This mixture of 'Lato' and 'Crimson' is to provide a mixture between a classic, luxurious feeling and modernity. Our websites are always created using multiple retina desktop sizes. To make sure every FML Marketing website performs on all different devices and browsers.
Website Design Characteristics
WordPress website
Mobile Responsive
SEO optimized
Supercacher plugin for optimal web performance
CND Integration (Cloudflare)
Web Hosting Characteristics
FML web hosting services: top speed, unmatched security, 24/7 fast and expert support. Moreover, our managed hosting plans are specifically designed for high-speed WordPress performance.
Unlimited MySQL Database
WordPress Advanced Security
HTTP/2 enabled servers
Automated Daily Backup system
Multiple PHP Versions (7.3, 7.2, 7.1, 7.0 and 5.6)
Use the following link to learn more about our premium hosting packages.