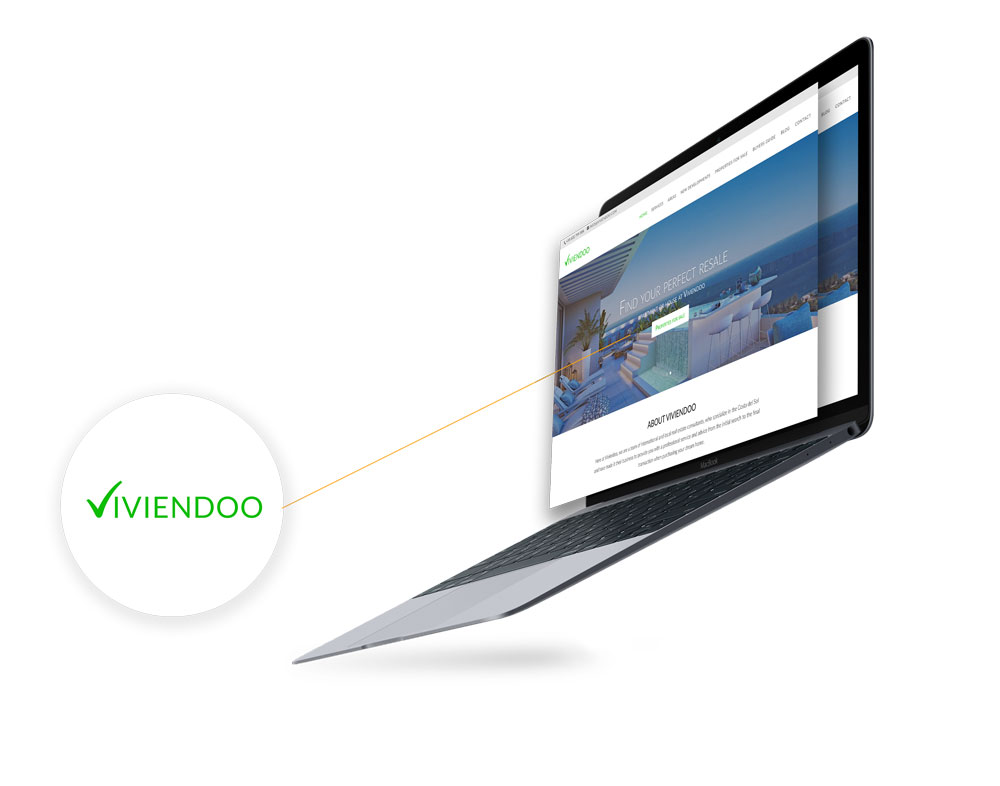 Web Design Viviendoo 
Web design project by FML Marketing. Q1 2020. Modern real estate website, WordPress CMS. 
The objective
Modern design
WordPress CMS
Informative and clean lay-out
Resales online integration (API v6)
Lead generation
The result
The client (and FML!) are both very happy with the end result. A fast website, built with WordPress. Easy to navigate, slim design. The integration with Resales is very done by a clean, lightweight WordPress plugin. The result is a responsive website that enables visitors to find properties with ease.
Besides the development of the website, our team is also responsible for:
About Viviendoo
Viviendoo is a company that exists of international and local real estate consultants, who specialize in the Costa del Sol and have made it their business to provide you with a professional service and advice from the initial search to the final transaction when purchasing your dream home.
About FML Marketing
FML Marketing is a highly motivated team of young and seasoned marketeers and web designers from The Netherlands, the UK and Marbella, Spain. We strive to provide local and international companies with scalable online solutions. For more information, please visit our digital solutions page.