Home | Portfolio | Web Design Resort Society
Web Design Resort Society
The creation of the website Resort Society, a worldwide luxury residential agency, part of  M.E. Estates & Resorts International Consulting, SL Luxury, exclusivity and the world finest resort and estates. The perfect ingredients for a clean, modern and results-driven corporate website. We are thrilled with the result of this challenging project, executed in Q1 of [Read more]
Tags: web design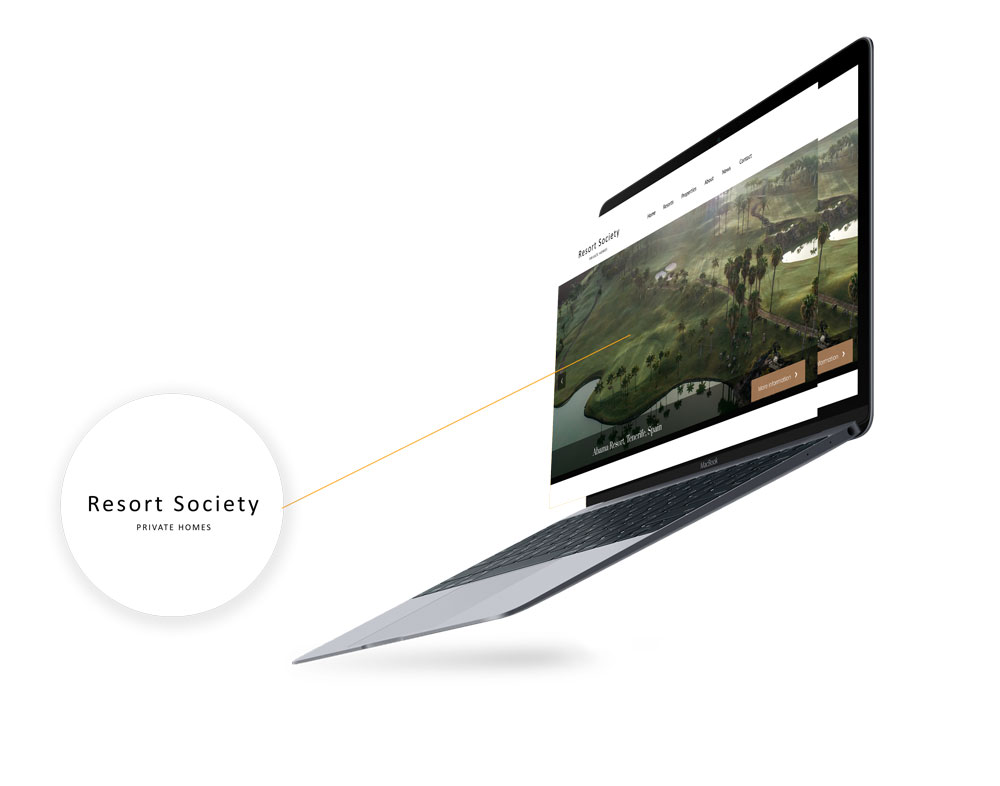 The creation of the website Resort Society, a worldwide luxury residential agency, part of  M.E. Estates & Resorts International Consulting, SL
Luxury, exclusivity and the world finest resort and estates. The perfect ingredients for a clean, modern and results-driven corporate website. We are thrilled with the result of this challenging project, executed in Q1 of 2020. Please find included the highlights of this web design project.
The objective
Modern website creation
Clean design, look and feel
XML property feed integration
Clear CTA's (Call to action)
Mailchimp mailing system integration
target: Lead generation
The result
A modern, easy to use WordPress website. The client is a dedicated and active real estate agency. Moreover: very active with blogging and marketing the unique properties in the portfolio. As a result, the website must be easy to access, easy to use. Also for people with no or limited coding knowledge. This is why we always recommend the implementation of WordPress (CMS). Because:
WordPress is easy to use (clean navigation)
WordPress is safe (please read more about this here, as there are conditions!)
It is scalable
Easy to connect with third-party software/tools
Easy to integrate social media
Please contact us if you are looking for more advice. We understand that choosing a Content Management system can be daunting, and we are more than happy to provide you with tips and insights. Consultations are free of charge.
About Resort Society
Resort Society is an international advisory, marketing and sales firm entirely devoted to the world's premier residential lifestyle communities.
About FML Marketing
FML Marketing is the creative online marketing agency on the Costa del Sol. We provide Small And Midsize Businesses (SMB) with scalable solutions for:
Web Design
Communication and Graphic Design