Search engine optimization…a term that is increasingly used in marketing and local businesses. But what does it actually mean? and what is the difference between SEO (Search Engine Optimization) and Local SEO? In this article, we explain everything!
First of all, let's start with the definition. We use in this case the version of SEO support firm Moz. SEO, or Search Engine Optimization, is the practice of increasing the quantity and quality of traffic to your website through organic search engine results.
SEO San Pedro: Why it is important
There is still a world to win in local search traffic. In Spain, the local search results are not as heavily competed as in other countries. That is why you can now build up a head start if you can set up a good local SEO strategy.
Let's break down and describe the parts:
Quality of traffic. There is no point in attracting the whole digital world to your (local) business and its website. If you run a fine Italian restaurant in San Pedro, it makes no sense that people looking for car tires land on your website. That is not qualified as quality traffic. Instead, you want to attract visitors who are genuinely interested in product or service you offer.
Quantity of traffic. When e right audience clicking through the search engine results pages (SERPs), the aim is to increase the amount of these visitors.
Organic results. Ads make up a significant portion of many SERPs. Organic traffic is any traffic that you don't have to pay for.

Local SEO versus Organic SEO
The most important difference between organic and local SEO is that local search has a geographical component. If someone is searching for a type of service, plus a location (e.g. Restaurant San Pedro), search engines like Google knows that the search has local intent. Search engines will also assume local intent in some searches. And all search engines want is to give the user exactly what they're searching for.
Local SEO San Pedro: Define your Strategy
Below we will create a basis for a local SEO strategy for your company through a number of steps. We will first look at your goal, current situation, and possibilities. We then step by step to determine which local SEO areas you can still profit from, what the impact is and why you should or should not opt for that step.
STEP 1: Start roll-out Local SEO strategy
You must first define a starting point to see where you stand in terms of local search results. How do you currently rank for the keywords? Do you know who the competitors are, what they do and how strong they are? Is it not better to first focus on other keywords?
STEP 2: Time to prep
Do you have full control over your website? Can you adjust all important local SEO points on your site? Are all your branches verified? Do you have access (login and password) to all Google My Business locations? I know from experience that this is often not the case in practice. If you have these points in order, you can start looking at more advanced forms of local SEO. For example, can you produce high-quality content that meets SEO copywriting requirements and is this useful for your target audience? Do you have good channels (Social Media!) to put that content away?
STEP 3: On-page optimization
Impact: big
Effort: average
Obstacles: internal
For on-page optimization, consider adding a store locator, but also basic SEO criteria such as improving title, images and heading structure of your website.
STEP 4: Improve  Google My Business
Impact: low
Effort: small (hopefully)
Obstacles: internal / external

It helps to mention the keywords in the company name and to add opening hours and photos. If you really want to take steps, you have to get (positive) reviews on a regular basis, but this is just another discipline. Improving your Google My Business listings has no impact on your position in organic search results, but on your position in the local block that is often shown at the top of organic search results. This is often easy to adjust and the result is immediately visible. It is nice if your strategy not only shows long-term results, but also shows progress in the short term. This is possible with this quick win!
STEP 5: Increase (local) listings
Impact: average
Effort: great
Obstacles: external
Entries of company details are used to represent your company name and address information, for example in company guides. It is, therefore, the specific contact and addresses data of the various locations and not a link. It is important to have the correct data listed and that these are consistently the same.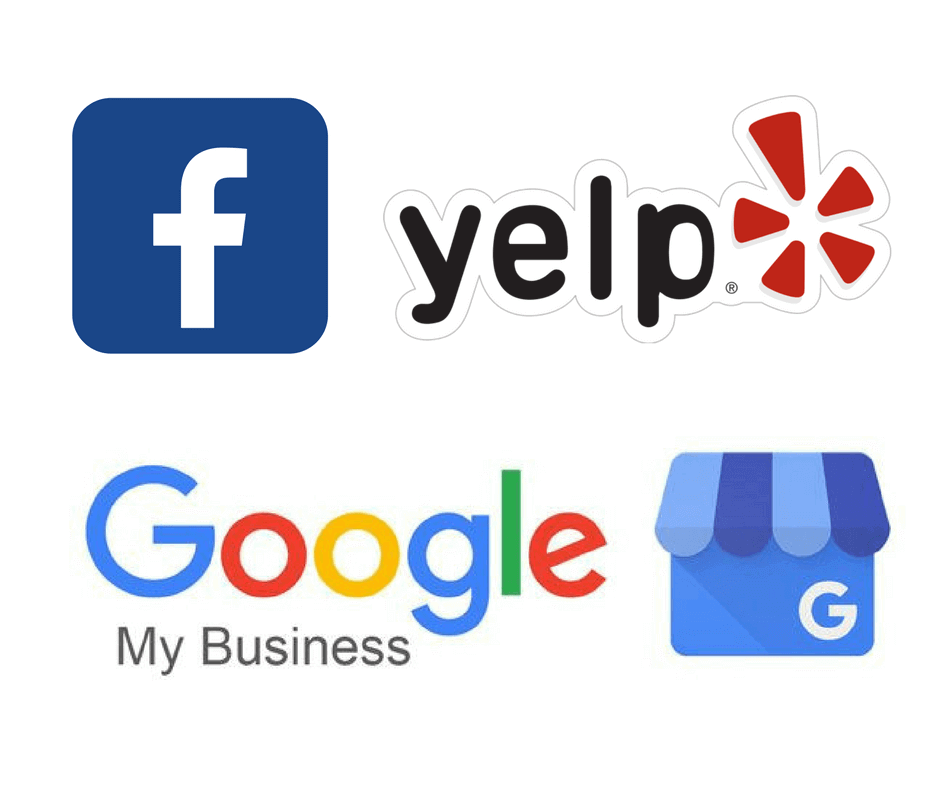 Mobile SEO and Desktop SEO
You will have noticed that mobile has an increasingly strong position in the (online) world. The number of people searching via a mobile device on the internet is rapidly increasing. Therefore, not only SEO factors on the desktop play an important role in determining the rankings in the search results. Mobile SEO factors are becoming increasingly important when it comes to rankings within organic search results. That's why it's time to take a look at what exactly are the differences between mobile and desktop SEO.
The responsive design of a website is a design that adapts to the screen format with which the visitor views the website. Having a responsive website can be seen as the most important SEO component for mobile.
The average loading time of the webpage is an important part of the Google algorithm. For mobile, even the page speed is a more important ranking factor than for desktop. To improve this, there are many good plugins to increase the loading speed of your website.
The layout of Schema.org structured data is even more important on mobile than on desktop. There is limited space available for mobile. As a result, rich snippets with important information (opening hours, product information, contact and address details) are shown earlier than on desktop. So make sure you have the schema.org in order.
The local visibility of your website is much more important on mobile than for desktop. This is also because mobile searches are 'hyperlocal'. It is not only related to your IP address, Wi-Fi and search history but also to the location where a search is performed. As a result, the first three search results on mobile are usually part of the 'mobile 3-pack': a Google Maps widget with 3 search results in your area including website link, 'call' button, opening times, etc. It is, therefore, is essential that you have Google My Business and your local listings in order when you have a local branch. Also, make sure that you regularly use local keywords.
FML Marketing SEO San Pedro Services
With our team within FML Marketing, we provide SEO services for local and international businesses in Estepona, Manilva, San Pedro and Marbella.