E-commerce, the abbreviation of 'electronic commerce', is simply trading over the Internet. Many people still believe that setting up a webshop or creating an online store is a daunting, time-consuming affair… but e-commerce offers too many advantages to ignore in 2020. In this article, we highlight some of the most important reasons to start selling online. + We give some valuable tips to start building your online store from scratch.
The advantages of setting up an e-commerce website
Easy to use
Nowadays, ease of use is playing an increasingly important role among consumers. Of course, it is much easier to order products from behind your computer than visiting different shops to find the right product. With the internet, it is possible to order products without leaving the house and the internet has a huge assortment. Because of the large number of webshops on offer, the chance of success for consumers is many times greater. If, in addition to a webshop for desktop, a website for mobile or tablet is also created, the convenience for the customer is increased even further. This, in turn, has a positive effect on the traffic that is drawn to the site.
E-commerce in Europe: 60% buys online
Online shopping had already become more popular throughout the European Union over the years. Partly due to increased use of the Internet and improved security standards. But driven by the measures taken to contain the coronavirus, eCommerce has recently taken quite a breakthrough. Eurostat does not yet show these figures, so we have to do with the 2019 stats. It shows that six out of ten people in the European Union, aged between 16 and 74, shopped online last year. By way of comparison: a year earlier, that percentage was 4 percentage points lower, at 56 percent. And compared to ten years ago, the share has even almost doubled, from 32 per cent in 2009.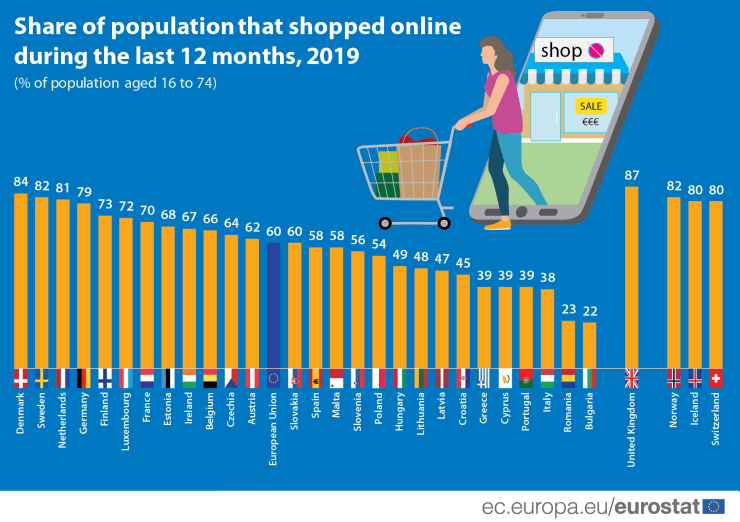 Opportunity for unknown brands
Where the big brands are mainly about brand awareness, this is not the case with e-commerce. It is much more important to attract visitors to the website than to generate brand awareness. In addition, many large webshops now also offer a partner program. As a small supplier of, for example, clothing or electronics products, you can pre-purchase on the site of the large webshop. In Holland,  leading webshop such as Bol.com and internationally Zalando.nl and Amazon already work according to this principle to expand the range of products. Also Google Shopping can play a huge part in the success of your online business. In April 2020, Google changed its policy, allowing all online stores to advertise on the platform for free.
Google is making a significant change to its Google Shopping platform by letting any business owner that sells products online list their inventory for free. Usually, an e-commerce operation would need to pay for ad placement on Google Shopping. But the company says it will now let anyone who operates a website or manages a store on a marketplace platform list without paying. Google still plans to charge companies for top placement as promoted listings.
For more information, please visit the Google Merchant Center website.
In addition, literally and figuratively a world opens up once a webshop has been set up. Where a physical store has a relatively small reach, in a webshop the world is at your feet. Worldwide, almost everyone is a potential consumer.
Your 24/7 sales office
Because there are no opening hours, you can sell your products 24 hours a day, 7 days a week.
Customers sell your products
By using a webshop and allowing reviews on the website, many more potential consumers are reached than when only using a physical store. In physical stores, positive feedback will only reach people who are close to the consumer, such as family and friends. Reviews on the internet, on the other hand, reach almost all consumers who click on the product in question. These people are often interested in the product, but also how others think about the product. However, this can also have negative consequences. The same applies to negative feedback.
Low costs
Setting up an online store can be done for a fraction of the costs if compared to a physical store. There is no rent to be paid, there is less staff and the physical stock needed is smaller. The fact that marketing costs are lower can also save a lot of money. By setting up the webshop in the right way, consumer confidence is also gained. When the website looks good, the customer is more inclined to buy products and the owner of the webshop can respond much better to the wishes of the customer. It is possible to look at the number of clicks per product, the number of purchases per product or the turnover per product. This allows a webshop owner to adapt his assortment to the wishes of the customer faster. By using Search Engine Optimization, the traffic to the website can be further increased.
Security and Data of the consumer
However, it is important to protect the data of the consumer. Consumers are forced to provide a delivery address, personal information and payment details when purchasing a product. It is therefore important that this personal information is properly protected.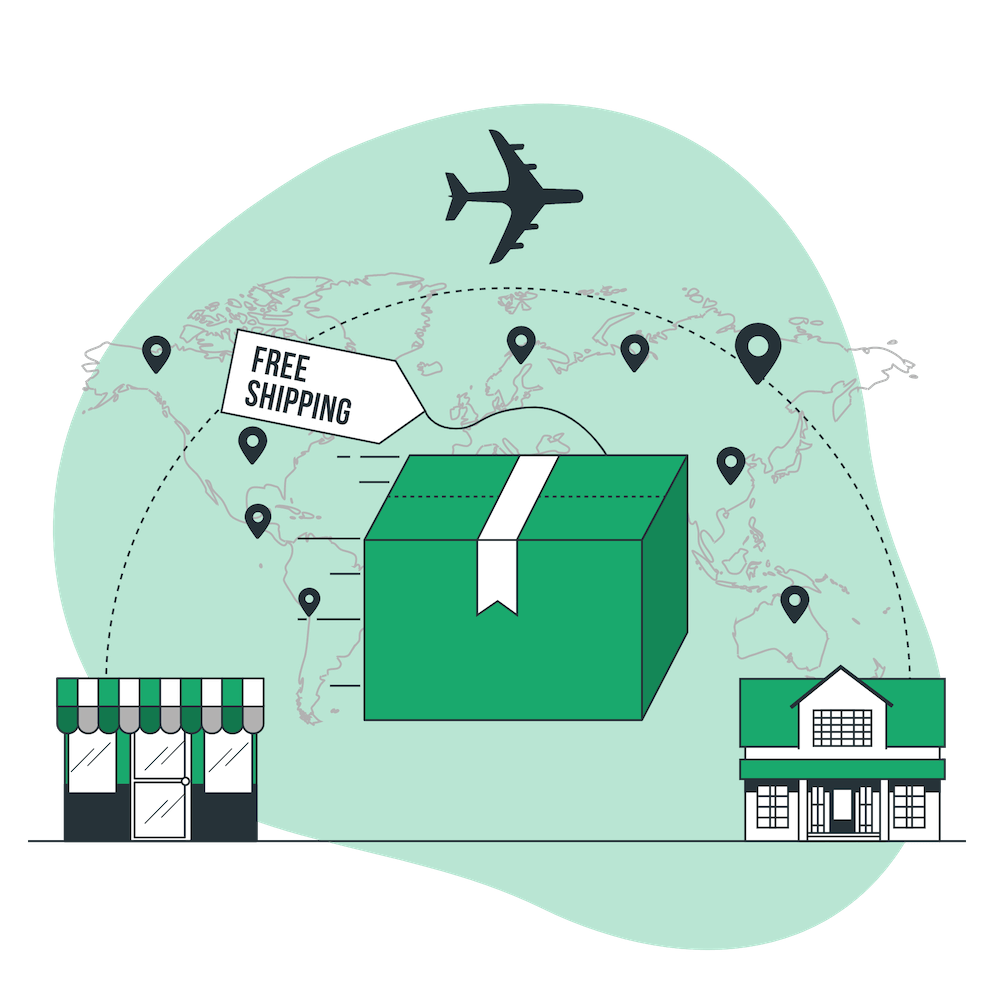 Starting your E-commerce website the smart way
In order to run a webshop successfully, you have to take into account many things, such as marketing, logistics and the ability to pay online. But first, you need to select your CMS (Content Management System) and E-commerce platform.
To learn more about this aspect, please read the following content thoroughly:
Ecommerce: Online Marketing is the cornerstone for your online store
In order to sell online, you need website traffic. The RIGHT website traffic that is. In order to open the gates and provide a solid stream of visitors, you need to get started with marketing. Basically, this means you need to get out of the obscurity. Sales-mogul Grant Cardone puts it brilliantly in the following video. Long story short: People do not know you! And you need to make sure they do. You need to make sure people are convinced about your product. Time to step out of the shadow and to start with online marketing.
Content marketing
Content marketing is an important part of your overall marketing strategy. A slogan like this used to be very effective. Maybe you remember it: "We from WC duck, recommend WC duck". Nowadays this no longer works and you have to do your best to build trust with your target group. Visitors and potential customers want more, they want proof that they have really come to the right place. Content marketing helps with this.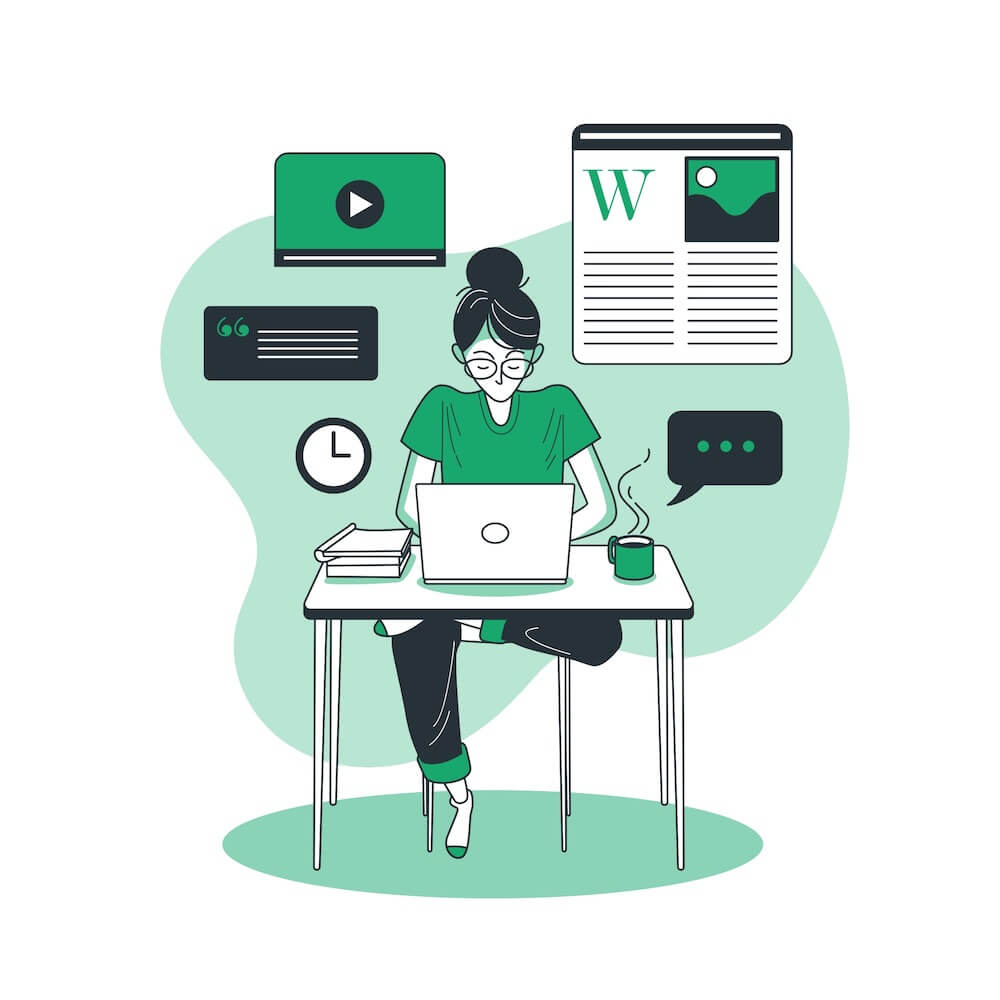 By placing and distributing content, you create value for visitors. They are looking for certain information and you give it to them. If you do this right, you not only create engagement with your visitors, but you will soon be seen as an expert in your field. Moreover, content marketing strengthens the position of your webshop in search engines.
Of course, there are many forms of content. Below are a number of forms you can use for your webshop.
Get started with content marketing today with our FREE WINNING content strategy of 2020. Click here: The winning SEO Content Strategy of 2020
Blogs and articles
Blogging is an excellent method to share your knowledge, to inform your target group about news and to bring your web shop to the attention of your customers. Every webshop should have a blog. Share not only news about your webshop, but also background information about products, new collections and useful tips.
Videos
Not everyone likes to read (long) articles and blogs. Therefore use video as a marketing tool. For example, make videos with product reviews, show how products can be used and answer questions in videos.
Reviews
Telling yourself that you are the best no longer works (see also the video of WC duck above). Visitors are more likely to assume from your current customers that your products are good. Give customers the opportunity to share their experiences and post these reviews on your website.
Infographics
An infographic is a nice variation on your content. An infographic is an illustration that displays information in an orderly manner. It is often a combination of text and image. You can use it, for example, to explain the production process.
E-books
E-books are ideal tools to share your knowledge and expertise. Write an e-book about a subject that your target group is interested in and that matches the products you sell. You can also use this to collect more subscriptions to your newsletter.
Email marketing, indispensable in your marketing strategy
It is often thought that e-mail marketing, sending newsletters and mailings to your target group, is outdated. But nothing could be further from the truth. Of course, it is true that consumers receive an awful lot of e-mails and newsletters these days, but that does not mean that it is better not to send them.
E-mail marketing is a great way to reach your target group and customers and keep them informed about new products, promotions and other news. Moreover, if you send a regular newsletter, the reader is constantly reminded of your webshop. The moment the consumer needs something, you are top of mind.
Collecting email addresses
By placing a registration form on your website and giving visitors a reason to register, you can collect e-mail addresses, even from people who are not customers at that time. By subscribing to your newsletter they can indicate that they are interested in your products. Then use the newsletter to introduce these potential customers to your webshop and gain their trust, so that they can still make a purchase.
Offer value in your newsletter
Do not turn your newsletter into a digital advertising brochure. Take a different approach than your competitors, so that you stand out in those overflowing mailboxes. Provide tips, background information and sneak previews in your newsletter. Make something valuable out of it, that works much better than simply saying 'these are the new products and these are this week's offers'. Of course, you have to mention them as well, but always offer a little added value, so people will keep opening your newsletters and even look forward to them in the long run.
Social media for your webshop
The proper use of social media for your webshop can bring you enormous brand awareness, online visibility, fans and customers. But don't underestimate it. Setting up and implementing a good social media strategy takes time and perseverance.
You don't have to be present everywhere. Choose the channels where your target group is present and post messages that suit both the channel and your target group. On Instagram and Pinterest, for example, it's all about the photos and you can use Facebook to share links to blogs you've written.
Search engine marketing
Worldwide, Google processes nearly 4 million searches per minute. Many online shoppers start their search for a particular product or for inspiration in a search engine. If you make sure that your shop scores well in search engines, that's a great way to attract more free visitors to your shop.
There are several things that are important when you optimize your website for search engines. One of those things, which I've had a lot of success with last year, is adding a knowledge base to the website. Here you can share a lot of basic information. Information that is interesting for new visitors, but that doesn't really belong on your blog. In addition, blogging ensures a better position in the search results, especially if you include relevant search terms in your articles.
Discover more about our Search Engine Marketing Sevice: Ranking within 90 days! – FML SEO (Search Engine Optimization)
Google Ads
If you are not yet found well in the search engine on certain search terms, you can place advertisements in the Google advertising program: Google Ads. By advertising in Google or other search engines (SEA – Search Engine Advertising) you can attract many extra visitors to your webshop.
In the search results of Google, for example, standard places are reserved for the advertisements. In the image below you can see that the first four search results contain the abbreviation 'Adv.', which indicates that these are advertisements. On the right side of the screen you will also see the Google Shopping results. These are also advertisements.
Logistics
Logistics is one of the most important parts when it comes to optimising your business, especially if it's an online shop. Sometimes we assume that everything goes well, but if you take a closer look at the figures and possibilities, you will see that you can probably perform even better. So always look for new opportunities to optimise. We explain here how you can do this best for your logistics.
Payment
As you can read, a webshop offers numerous advantages. Besides the lower costs, there is a larger market that can be tapped into, products can be sold 24 hours a day, 7 days a week and positive feedback reaches more consumers. The use of e-commerce is therefore highly recommended for companies, so increase the chances and put on that webshop!
But in order to be successful, you must ensure flexible payment options!