5 REASONS WHY YOU SHOULD HAVE A CONTENT CALENDAR:
SUMMARY
A content calendar will give you a better overview of what is happening around your brand, what is published on which channels and where there are potential gaps.
STRUCTURE
Thanks to a content calendar, you work in a structured way. You have all the necessary information for each update in 1 document.
EFFICIENCY
A content calendar works because you prepare it in advance. By combining your content creation process at 1 fixed time you get better in the mood, you are more creative and you save a lot of time. Because all those small moments spread over the week are a disaster for your productivity.
WORKING TOGHETER
Do you work with a team? Want to discuss or to your colleagues be informed? Just discuss the content calendar and you're good for the week.
PUBLISHING
Depending on the type of content calendar you use, some tools can even automatically publish to the right social network. So you do not have to place the updates yourself anymore.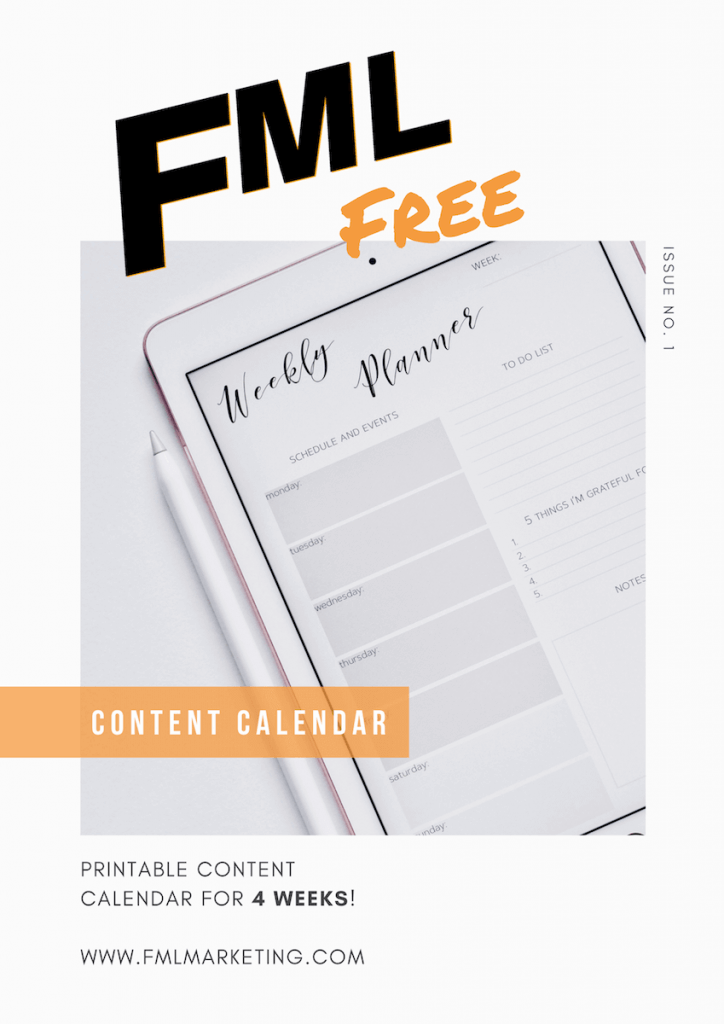 GET YOUR FREE 4 WEEKS OF
CONTENT CALENDAR