In many organizations, online media monitoring is already an important factor when making strategic choices by Brand Managers, Marketing Managers, and Press Officers. Data-driven strategies are the future and more and more brands are following suit. However, there are still many questions about media monitoring. What can you do with it? How do you start? And what exactly do you have to do to obtain the right data? To help you on your way, in this blog I will list the 6 most important do's and don'ts!
social media monitoring: 6 do's & don'ts
DO: Assign a person responsible for monitoring within your organization
Social media is always on. Where messages used to spread more slowly, online reporting continues all day long. Even the smallest messages can affect your brand reputation. Within the organization, therefore, monitoring is not something you 'just add to'. Certainly not at the moment that a crisis breaks out in which action is expected from your organization.
Think, for example, of a wrong reaction from a web care employee who goes viral or an accident about which reports are soon published via social media. Such events have a direct impact on a brand's reputation. At that moment it is good to have a person who guides the process of media monitoring, informs the right people and does not panic. This person is extremely patient, can act quickly and thinks in terms of solutions.
DO: Use monitoring tools
To keep an eye on your organization's reputation, you could hire someone to keep an eye on all channels (Twitter, Facebook, LinkedIn, Instagram, YouTube, etc.) all day long. Fortunately, there are several useful and user-friendly tools available today that make social media monitoring a lot easier. Are you just starting media monitoring? A free tool such as Hootsuite offers easy solutions for different channels and offers you the possibility to respond via this tool.
Are you looking for a monitoring tool that can help you make a real difference in the field of reputation management? Then more advanced tools will help you out. Within such a tool it is possible to get graphs of volumes and scope of reporting, but it also offers the possibility of sentiment analysis, stakeholder monitoring and easy reports for internal use.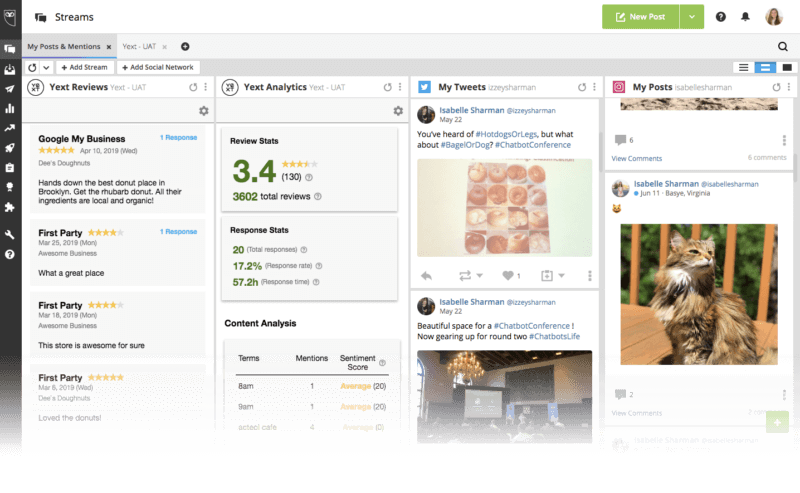 DO: Put relevant reputation pillars in place
To ensure optimum reputation management, it is important to focus on the pillars that are important for your organization. For example, by including the RepTrak© model in online media monitoring, you can measure the state of your brand's reputation on a structural basis and where you may need to make adjustments. The model is based on seven dimensions with twenty-three characteristics and, with the right searches, can be easily integrated into a tool.
Does your organization appear online as an innovative company? Or do you show online that you are a sustainable company? By keeping an eye on this on a monthly, weekly or even daily basis, after a while you will gain insight into the online reputation of your brand. You can also see when situations threaten to get out of hand or when you have to make adjustments if you want to maintain or achieve the desired reputation.
DON'T: Lose your mind
The world of (social) media monitoring is enormous. The number of messages that organizations receive per day is sometimes between 1,000 and 10,000. Good monitoring helps you to get a clear overview of all these reports. Note: these are also messages that you might not have encountered in the normal course of business. An overview of these reports provides many new insights, which can lead to new ideas and solutions.
But you will also come across many negative reports that you have previously overlooked. Don't panic! Look beyond the negativity and read carefully what your target group actually thinks. Are certain patterns visible? Or are the same people always negative? Map this out within the organization and think in terms of solutions. Monitoring can help you to actually adjust your reputation because you now have a good insight into what is being said about your brand. Think of it as a great opportunity from which your organization can benefit enormously.
DON'T: Ignore important questions or criticisms
Because monitoring provides you with more information, there is a good chance that there are also important and critical questions from consumers, external stakeholders, and interest groups, for example. In order to maintain or strengthen your reputation, it is important that you are able to answer these questions clearly. Put together the most important questions on a Q&A page (question-and-answer page).
Also, be aware that responses through public channels are visible to everyone. It is therefore even more important that you are unambiguous in the answers you give. Also, keep your organization's customer service well informed of these questions. They are in direct contact with the customer and have a major impact on brand reputation. By responding quickly, clearly and unambiguously to important questions, your reputation will not be compromised.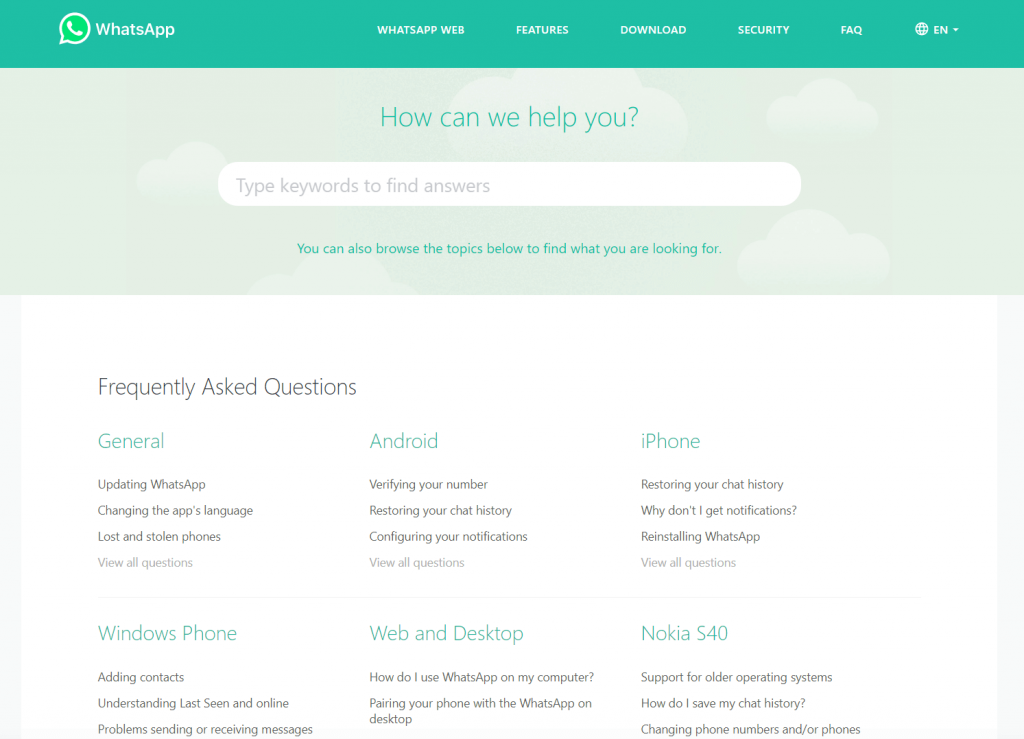 DON'T: Forgot to ask questions yourself
Be constantly alert to changes in your customers' purchasing behavior or the expectations they have. By constantly asking yourself how they see your brand and what they think of it, you can specifically monitor those answers.
For example, would you like to know how a recently launched campaign was received? Include this campaign name and related topics in your search. This gives you real-time insights into sentiment, volume, and media value around the campaign. Ask yourself such questions all the time, so that you can see whether the current strategy you are pursuing is a success or whether it needs to be worked on. Are you already aware of everything that is going on online around your organization? Or do you have any tips of your own? Let me know in a comment underneath this article!
Thank you for reading our article 6 do's & don'ts of Social Media Monitoring. FML Marketing is a boutique digital marketing agency located in Estepona, Costa del Sol. We offer digital marketing solutions to small and medium-sized organizations. To learn more about our premium marketing services, please contact us for a personal approach.