Direct traffic to a website, the bounce rate, a secure website (HTTPS) … According to new SEMrush research, they all affect your ranking in Google. In this article, I will discuss the results and tell you what this means for you as a marketer.
Intro
Online marketing platform SEMrush has announced the results of their follow-up study into the 17 factors that are important for the ranking of websites in Google. In comparison with the first edition of this study, the second edition concentrates more on backlink-related factors. It was also investigated how the analyzed factors have an impact on the ranking of a specific URL.
The report is based on an analysis of 600,000 keywords from the worldwide SEMrush database, including the first 100 SERP positions of each of these keywords. A self-learning algorithm 'Random Forest' has been used to determine the relevance of each of the analyzed factors.
The results
The study shows what most of us will expect. Direct traffic to a website is the most influential factor of the 17 factors that have been analyzed. Google prefers websites with a strong brand name. When people search online and immediately type in a URL to go to a website, that is a positive signal to Google. The domain has a lot of authority and value.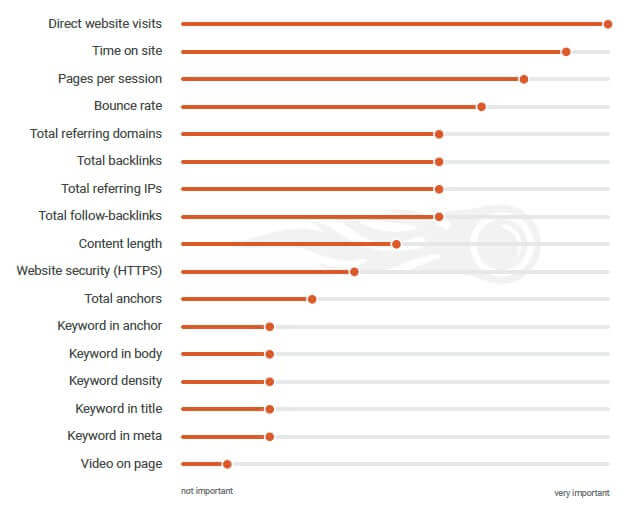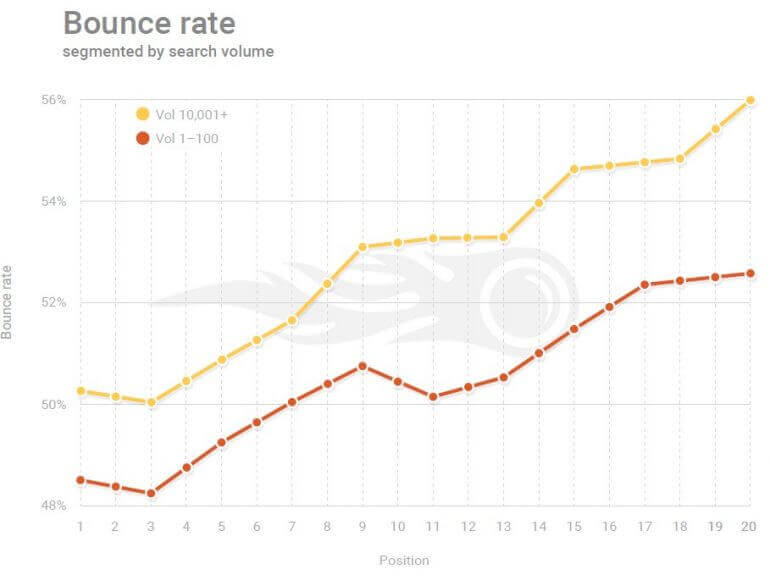 Bounce rate
The bounce rate of top positions of low-volume keywords is about 49%. This is about 51% for keywords with a high volume. Simply put, if visitors to a website immediately click away, this can have a negative effect on your ranking.
Backlinks
Backlink factors are very important for rankings. Except for the factors that deal with anchor texts. Anchor texts are mainly seen as search engine friendly but are not required for a high position in Google. All backlink factors together share the fifth place in the ranking of most influential factors. The more popular the keywords for which the domain is ranked, the more backlinks lead to the domain.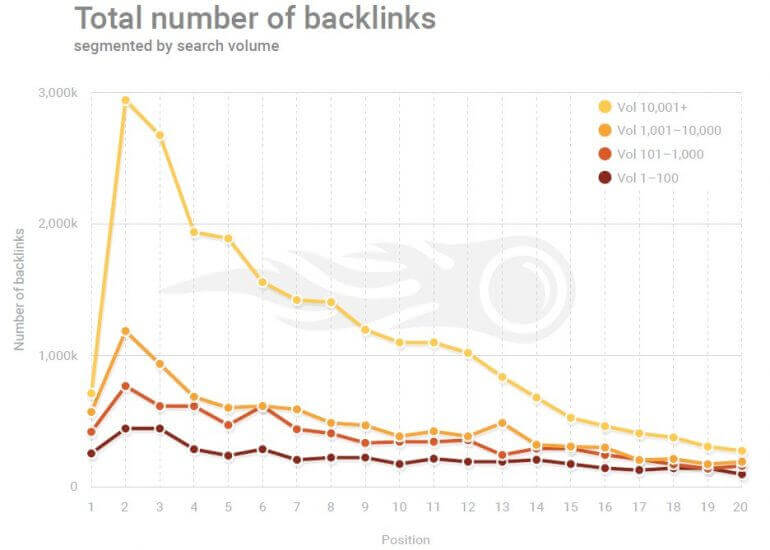 The study also shows that all backlink factors influence each other. This means that the position in Google will probably not change if an SEO specialist boosts the value of one of the factors, but ignores the others. They should all receive equal attention.
What does this mean for marketers?
As confirmed by Google, a strong backlink portfolio is essential for the ranking of a website. All backlink data are linked together, you purely concentrate on just one of them will not change anything about your ranking. You can experiment with various link building strategies, such as link baiting. With this, you get organic links with strong content. Working on your own PR also helps. As soon as media links to articles or articles of opinion, that helps greatly by building your reputation and increasing your relevance.
The niche of high search volumes is very competitive and the top positions are usually occupied by giants with a huge backlink portfolio.There is less competition on SERPs with a low search volume. So your link building efforts have an extra effect and you notice this in your ranking. So if you are working with link building, for example by getting your content on media attention, then it pays extra by doing this with less popular or special content.
Safe websites ranked higher
Google has argued for a secure web in recent years. By applying new rules, Google gave a strong signal: make the internet safer for its users. By migrating to HTTPS, you proactively protect the security of the users of your website.
This also works positively for the authority of your website. It is a costly business, but it has a big impact on your business. SEMrush's research shows what effect a migration to HTTPS has on the ranking of a web page.