A company logo is the most visual and recognizable part of your corporate identity and comes back to all house style carriers. From paper to digital (website), from corporate vehicles to advertisement, your logo is the central element that creates added value and differentiates your products and services from your competitors.
A good logo for your company
A good logo is, therefore, a condition for success and personally, I would never cut down on it. There are five important benchmarks to appreciate your logo:
Simplicity
Recognizable
Timeless
Versatile
Suitable
An effective logo is (in random order): simple, memorable, timeless, versatile and usable. Below I explain what you should pay attention to.
1. Simplicity
This is all about the art of omission! A good logo knows how to touch the essence, leaves away all that is unnecessary and is powerful in all its simplicity. So ask yourself if you look at your own logo: is this logo memorable? Is it recognizable? Is it powerful? Can I leave something out?
The swoosh from Nike does not even need text to be recognized. (See the picture below).
2. Recognizable
It starts with people knowing that your company exists. The first acquaintance is extremely important and partly forms the way a prospect looks at your company in the future. By working on your own unique appearance, you differentiate yourself from your competitors. Ask yourself when looking at your own logo: is this logo distinctive? Is it memorable? Do I distinguish myself from my direct competitors?
The new McDonalds logo has a green color. The restaurants have been criticized for years by environmental and animal activists. McDonald's hopes to get a more environmentally friendly image with the change.

3. Timeless
Trends come and trends go, nice jeans or new shoes, but when it comes to your brand identity, a long-life logo is important. You do not want to lose your corporate image by changing frequently. Your logo needs to last for at least 10 years in terms of design. So ask yourself if you look at your own logo: is my logo timeless? In terms of color use, language and font?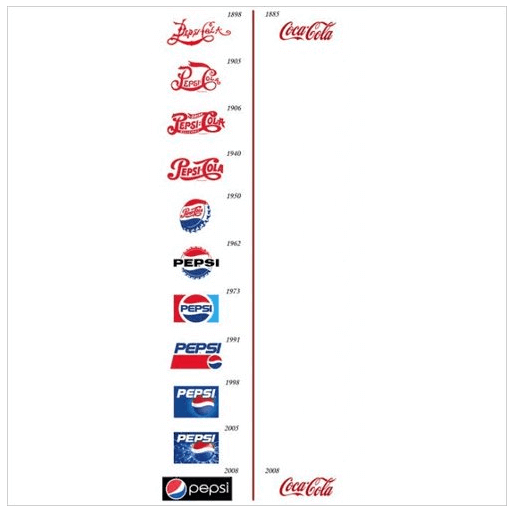 4. Versatile
A logo is used on all house-style carriers. Your logo must be used both small (for example on a pen) and large (for example as a poster). For this reason, the logo must be infinitely scalable. The logo is therefore preferably stored as a vector file (eps) and not as a pixel file (jpg). Logos are often used in color but sometimes also in black and white. That is why it is important to test this variant beforehand for usability. Some logos are not beautiful in black and white and a special variant has to be designed. In addition, it is important to look at applications in both square, horizontal and vertical formats. Ask yourself if you look at your own logo: is my logo still effective when it is shown in one color? On the size of a stamp? On a billboard? And is it also legible to read clearly (light text on a dark background or photo)?
5. Suitable
An important part is to assess whether a logo is suitable for the intended purpose. This is a subjective assessment, but if a logo is not suitable, most people agree. A grocery chain needs a different look than a law firm. Many people think it is important to show what the company sells or offers as a service. However, this is a misunderstanding. A car salesman does not have to show a car, a telephone supplier does not need to show a telephone. A logo is purely for identification. Take the top 50 brands in the world: 94% of the logos do not describe what the company does. A good example of this is the Apple logo. An apple has nothing to do with the products that are offered. But the logo is very recognizable and distinctive compared to the competition. So ask yourself if you look at your own logo: which associations do I see in this logo? Does the experience match my product or service?

Professional Logo Design Marbella & Estepona
If you have doubts about your logo, it is advisable to call in a professional. Do not economize on the development of your logo, because a first impression can only be made once! Thank you for reading this blog by FML Marketing, the modern marketing agency located in Estepona on the Costa del Sol.