Years ago we would have paid top dollar for a comprehensive app or inbound marketing tools that would show us our website visitors.
But not anymore! Thanks to Fastbase, new Google Analytics plugin, you can see who is visiting your website. And the best part of it all, it is free (with premium features!)
Fastbase – inbound marketing tools
"Identify your web traffic into real business contacts" is the catchy tagline of the company and truth to be told, this is not far from reality at all. Fastbase is a very easy to use tool that gives site owners a great their website visitors.
Freemium and premium
Let's start with the basic 'freemium' version of the tool. This version of the Google Analytic add-on is, of course, limited, but still very useful. It allows the user to identify what companies have visited the website in a period of time set by the user. (See image below)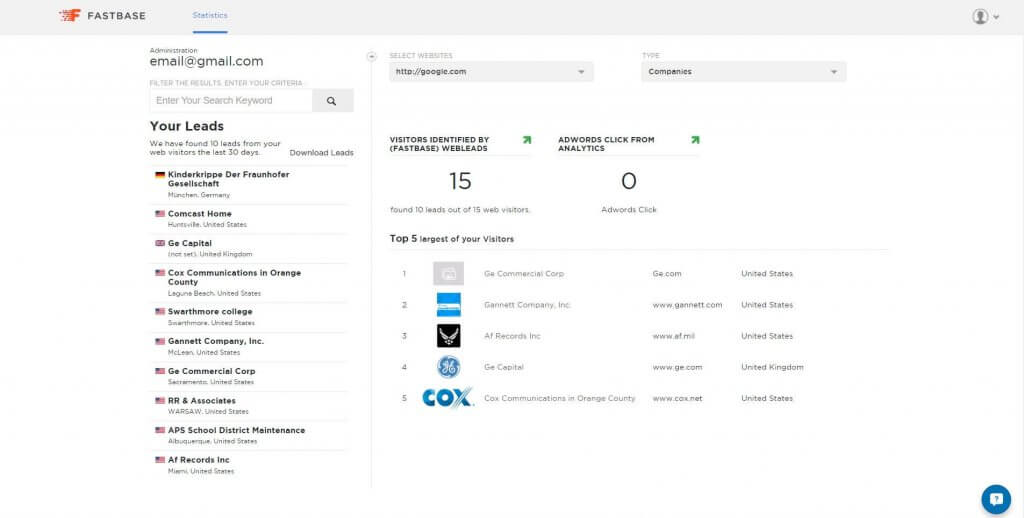 The tool identifies these companies as webleads, that can be converted into hot leads if company visitors transform into returning visitors. The 'wow-factor' is the amazing speed of the tool. As a result, the user is provided with a list of leads in a matter of seconds. Pretty impressive!
Freee users have limited insight and can't view which person of the company have been visiting their website. For small companies, I advise using this tool in combination with Linkedin sales navigator. Based on the company leads, you can quickly connect with the corresponding people of this company, based on their job and profile settings. In combination, a cheap and effective tool, increasingly if your business is a niche business.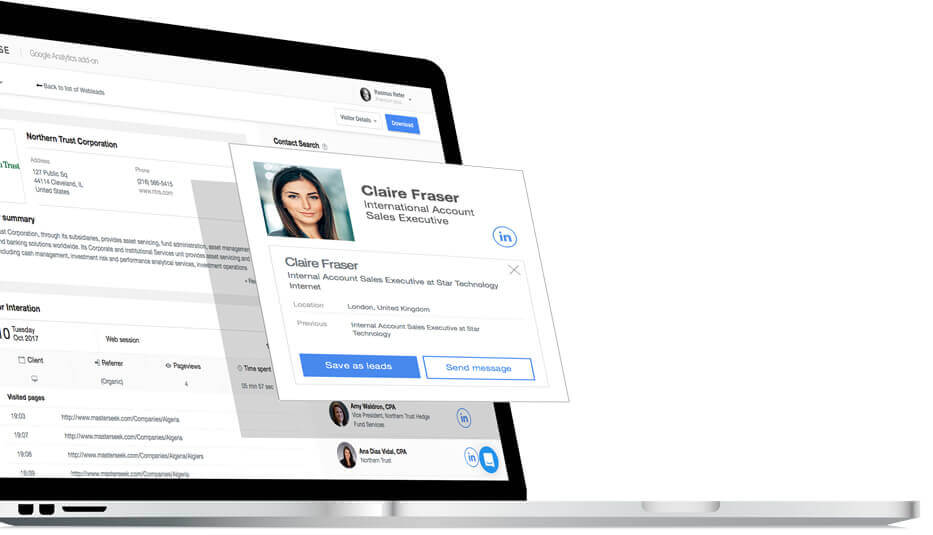 Premium features of Fastbase
But, the real muscle of Fastbase is shown in the premium version. This unlocks all the necessary information you need to transform visitors into leads. The premium version provides the user with the following features:
– View business contact and emails
– Visitor spend time and pageview
– Unlimited number of leads
– Email tracking
– Excel export
– CRM integrations
– Free access to all new features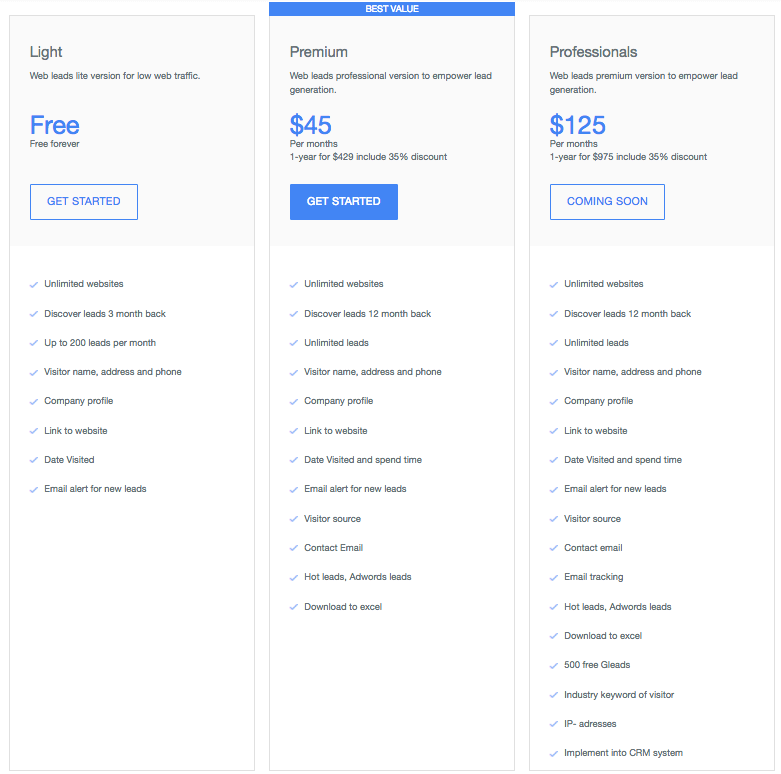 Inbound Marketing tools
Next, the tool has an AdWords connection/integration available for premium users of the tool. The pricing is reasonable, starting from 45 USD, which should not scare off corporate users. In this sense, Fastbase looks a lot like the (freemium) HubSpot CRM solution. The only difference is, that HubSpot only captures data from users leaving details on your (HubSpot) forms and website landing pages.
Conclusion – Inbound marketing tools
Fastbase is, therefore, a great additional tool to integrate into your Google Analytics suite. Finally, another big plus the ease of installation. The Fastbase app can be used with just one click, provided that you are signed into the Google account you use for Analytics. If you run a business and have been using Google analytics I highly recommend that you check out the FastBase Web Lead Plugin.
About FML Marketing
FML Marketing is the creative marketing agency on the Costa del Sol. We provide marketing, web design and SEO solutions between Gibraltar and Málaga. We speak Dutch, English, Spanish and German and serve customers in the Real-Estate, B2B, B2C and gastronomic sector. For more information about our service offering, please visit our brand development page. Thank you for your time, follow our blog for the latest digital tips, news and insights!