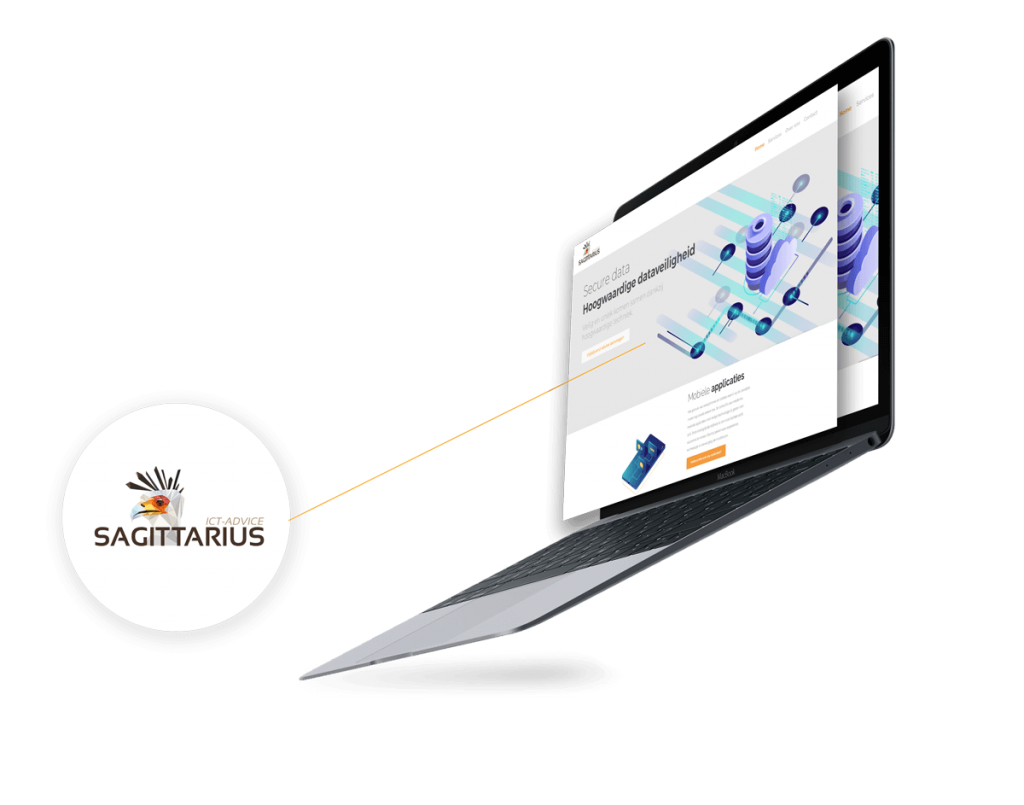 Web Design
In November 2018, FML Marketing presented the new design for the website of one of the leading software security companies in The Netherlands, called Sagittarius Ict. This project was quickly realised. The full process only took our web design department two weeks. From first sketch to the final version of the website.
Website Graphic Design
The website of Sagittarius features modern elements, displayed on a white/grey backdrop. The owners request was a clean, easy to navigate, and SEO-optimised website. Nevertheless, the website should not contain to much textual content.  The branding colors (see logo) are applied, and custom graphic design is used to adorn the website. Without jeoparding the functionality.
Contact FML Marketing – the Creative digital marketing agency 
Contact us for more information about our web design projects, or SEO capabilities. Or ask us about the possibilities to redesign your website with the use of modern, online graphic design. 
[contact-form-7 id="1078″]